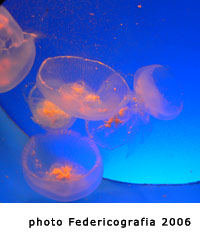 Partenaires Adart

AlterVisio

Altervisio is an international Ethical and Sustanaible Communication company established in Brussels by federicografia by Federico.
The design principle is pretty simple:
Better Communication for a
Better World. The means:
a multidisciplinary and Knowledge to Knowlege approach.
contact and find more:
online: altervisio.eu
voice: +32(0) 498 689 473
or email: federico@altervisio.eu


Webshake
Dans le cadre de sa collaboration avec Agorart, Webshake, agence de développement et design web spécialisée dans le secteur culturel, propose des solutions de sites internet spécialement destinées aux artistes à des tarifs particulièrement avantageux.

Ces vitrines personnalisées et optimisées pour les moteurs de recherche sont entièrement gérables par les artistes qui peuvent ainsi en maîtriser eux-mêmes le contenu.
Pour toute info complémentaire, contactez-nous au +32 (0) 495 457 827 ou envoyez-nous un mail : philippe@webshake.net
Voir aussi: www.webshake.net


Photographe
Claudio Centonze

www.claudiocentonze.com
email: claudio.centonze@skynet.be
Tel: +32 (0) 475 / 41 81 46


BRUSSELS4YOU
What can I do for you?
Bénédicte Duhaut
Concierge Services
En,Es,It,Nl,Pt

www.brussels4you.com
email: solutions@brussels4you.com
Tel: +32 (0) 475 / 48 36 82